Kids thriving. Families working. Providers connecting. Schools excelling.
We are a partnership of individuals and organizations promoting young people's safety, healthy development and learning outside the traditional classroom.
We do this by providing training and technical assistance to improve program quality; influencing policy on behalf of youth and families; and expanding funding opportunities.
We're a movement to make every hour count for every child in Rhode Island
Afterschool programs are a critical element of learning, particularly for Black, Latinx, and other children of color. That's why we are actively working to create pathways for more youth of color to participate in high quality, out-of-school time programs.
The Rhode Island Afterschool Network, a program of United Way of Rhode Island, encourages parents, policymakers, and school officials to rethink their definition of learning and consider the expanded learning that takes place outside of the traditional school day. We believe that every family should have the opportunity to choose from a range of high-quality, age-appropriate, affordable after school and summer programs.
Out-of-school time learning is a strategic focus for United Way of Rhode Island.
Together we can support student success
Rhode Island Afterschool Network members stay apprised of our work and help:
Advocate for more state and federal investments,
Build a statewide system to enhance program quality,
Connect leaders and innovators in Rhode Island and across the nation, and
Demonstrate the results of programs.
For more information, contact Roshni Darnal at roshni.darnal@unitedwayri.org.
The challenge: Latest Rhode Island research
Nearly 60,000 of our state's school-aged children (out of 153,000) want to be in afterschool programs and don't have access, according to the "After 3PM 2020" report published on December 8, 2020, by the Afterschool Alliance. As troubling as this is, it only scratches the surface of the direction our state has gone in a very short time – 59 percent more kids unable to participate today than just one year ago. Parents across the state, two out of three, also report that afterschool programs are too expensive. Go to the "After 3PM 2020" report.
Afterschool programs lead to higher test scores and less absenteeism
Our fall 2019 report, The State of Out-of-School Time Learning Programs in Rhode Island, delves further into the issues preventing young Rhode Islanders from participating in these programs. Download the PDF.
LEADERSHIP, PARTNERS AND RESOURCES
Five Questions With: Roshni Darnal
Providence Business News
Roshni Darnal is the director of community investments for United Way of Rhode Island... where she manages the organization's strategic direction to address the needs of Rhode Islanders through its grantmaking processes… Darnal spoke with Providence Business News about those grantmaking changes and what it means for the nonprofit community moving forward.
FCARI: Prescription Delivery Services for Seniors
According to the Kaiser Family Foundation, 89% of adults 65 and older take prescription medicine. For seniors who have mobility issues or are unable to leave their homes to go to the pharmacy, using a prescription delivery service is a simple solution.
This resource provides seniors and their caregivers with the top prescription delivery services, information on financial assistance options, and guidance on choosing the best service for their specific needs. Learn more at: www.caring.com/best-prescription-delivery-services/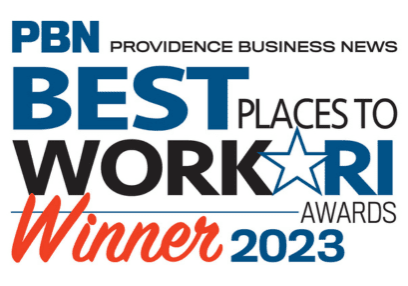 PBN announces 2023 Best Places to Work honorees
United Way of Rhode Island is offering assistance to those age 65 and older and adults with disabilities who need help enrolling in or reviewing their Medicare Part D and Medicare Advantage plans for 2024 coverage. The current open enrollment period ends on Dec. 7 and is the only time at which individuals can make changes.
Sorry, we couldn't find any posts. Please try a different search.