Kids thriving. Families working. Providers connecting. Schools excelling.
We are a partnership of individuals and organizations promoting young people's safety, healthy development and learning outside the traditional classroom.
We do this by providing training and technical assistance to improve program quality; influencing policy on behalf of youth and families; and expanding funding opportunities.
We're a movement to make every hour count for every child in Rhode Island
Afterschool programs are a critical element of learning, particularly for Black, Latinx, and other children of color. That's why we are actively working to create pathways for more youth of color to participate in high quality, out-of-school time programs.
The Rhode Island Afterschool Network, a program of United Way of Rhode Island, encourages parents, policymakers, and school officials to rethink their definition of learning and consider the expanded learning that takes place outside of the traditional school day. We believe that every family should have the opportunity to choose from a range of high-quality, age-appropriate, affordable after school and summer programs.
Out-of-school time learning is a strategic focus for United Way of Rhode Island.
Together we can support student success
Rhode Island Afterschool Network members stay apprised of our work and help:
Advocate for more state and federal investments,
Build a statewide system to enhance program quality,
Connect leaders and innovators in Rhode Island and across the nation, and
Demonstrate the results of programs.
For more information, contact Roshni Darnal at roshni.darnal@unitedwayri.org.
The challenge: Latest Rhode Island research
Nearly 60,000 of our state's school-aged children (out of 153,000) want to be in afterschool programs and don't have access, according to the "After 3PM 2020" report published on December 8, 2020, by the Afterschool Alliance. As troubling as this is, it only scratches the surface of the direction our state has gone in a very short time – 59 percent more kids unable to participate today than just one year ago. Parents across the state, two out of three, also report that afterschool programs are too expensive. Go to the "After 3PM 2020" report.
Afterschool programs lead to higher test scores and less absenteeism
Our fall 2019 report, The State of Out-of-School Time Learning Programs in Rhode Island, delves further into the issues preventing young Rhode Islanders from participating in these programs. Download the PDF.
LEADERSHIP, PARTNERS AND RESOURCES
Five Questions With: Roshni Darnal
Providence Business News
Roshni Darnal is the director of community investments for United Way of Rhode Island... where she manages the organization's strategic direction to address the needs of Rhode Islanders through its grantmaking processes… Darnal spoke with Providence Business News about those grantmaking changes and what it means for the nonprofit community moving forward.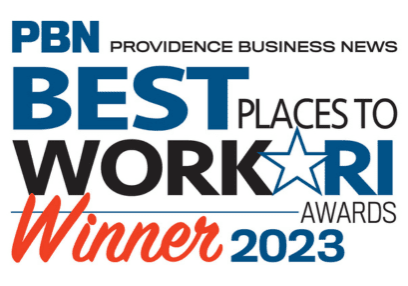 PBN announces 2023 Best Places to Work honorees
Five Qs With: Anthony Botelho
Providence Business News
Anthony Botelho serves as senior vice president of commercial banking and team leader for the commercial and industrial group at The Washington Trust Co. He was recently appointed to lead the bank's commercial lending growth in Connecticut, where the company recently opened a New Haven commercial lending office. Anthony also serves on United Way of Rhode Island's Board of Directors.
With a focus on achieving the goals of its LIVE UNITED 2025 plan to build racial equity and opportunities for all Rhode Islanders, United Way of Rhode Island is investing $10 million in the work of community organizations over three years. These latest grants have been awarded from United Way's Community Impact Fund and received by… 45 local nonprofits.

Join us at the Rhode Island Convention Center for the area's premier youth and family workforce development and career awareness event.