CYBERCRIME VICTIM RESOURCES
Cybercrime and online fraud can happen to anyone
Have you been a victim of cybercrime?
It can happen to anyone; it's important to know where to turn if it happens to you. That's why United Way 211 in Rhode Island partnered with the Cybercrime Support Network.
Every two seconds, someone in the United States falls victim to cybercrime. By the time you're done reading this, seven more people will have been victimized.
Report, recover and secure
Our call specialists receive specialized training to assist Rhode Islanders who've been impacted by cybercrime. Using the National Cybercrime Victim Resource Database, they guide Rhode Islanders through the process of reporting, recovering, and reinforcing their security following a cybercrime.
If you've been a victim of cybercrime, call 211 now.
What exactly is cybercrime?
Cybercrime is any activity that uses the internet to access, transmit, or manipulate data for illegal purposes. This includes the fraudulent representation of oneself for financial gain, personal gain, or with malicious intent. Common types include:
Identity theft
Imposter scams
Hacked accounts and devices
Financial and purchase scams
Cyberbullying, harassment, and stalking
To learn more, visit FraudSupport.org.
Five Questions With: Roshni Darnal
Providence Business News
Roshni Darnal is the director of community investments for United Way of Rhode Island... where she manages the organization's strategic direction to address the needs of Rhode Islanders through its grantmaking processes… Darnal spoke with Providence Business News about those grantmaking changes and what it means for the nonprofit community moving forward.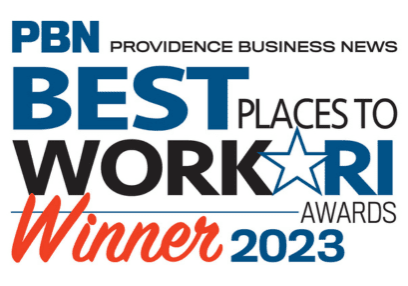 PBN announces 2023 Best Places to Work honorees
Five Qs With: Anthony Botelho
Providence Business News
Anthony Botelho serves as senior vice president of commercial banking and team leader for the commercial and industrial group at The Washington Trust Co. He was recently appointed to lead the bank's commercial lending growth in Connecticut, where the company recently opened a New Haven commercial lending office. Anthony also serves on United Way of Rhode Island's Board of Directors.
United Way of Rhode Island is excited to announce that the Rhode Island Afterschool Network (RIAN) will expand its efforts effective October 1, 2023 with Rhode Island Foundation serving as its fiscal sponsor.
You're invited to join us as we celebrate another momentous year of making history, sharing stories, and honoring those who are making big moves in our small state.
Wednesday, Oct. 18, 2023 | 5:30 – 7:30 p.m.
Farm Fresh Rhode Island, 10 Sims Ave., Providence
This event is free and open to all. Registration is required.
For more information or assistance, email events@unitedwayri.org.