A growing, global force of 75,000+ women in 165 countries
Women United members are United Way leadership donors who want to do more.
They work actively to further childhood literacy through grantmaking and volunteering.
Since 2011, these powerful women have donated more than $5.3 million to United Way of Rhode Island to support our community. The group made grants of more than $1 million to support childhood literacy. And they also have fun together at members-only events throughout the year.
Members as of January 2023
Marisa Albanese
Elaine Alderdice
Peri Ann Aptaker
Maria Barry
Carol Barton
Dorothea Becker
Christina Bellanti
Natalie Benkovich
Eneida Bennett
Jane Berkowitz
Susan Bodington
Carmelina Borsellino
Maureen Brady
MicheleBrannigan
Amy Brown
Elizabeth Bryant
Patricia Buchanan
RobertaButler
Marcia Cade
Erinn Calise
Emily Camparone
Mary Ann Canavan
Lisa Capalbo
KathrynCarmichael
Lori Caron Silveira
Louise Carriere
Tina Chapman
Anne Ciresi
Bonnie Clarke
Brenda Clement
Mary-Ann Connor
Sandi Connors
Janet Cooper Nelson
Rachel Cope
Lynn Corwin
Kelly Coutu
Amy Daley
Joanne Daly
Tara DeMoura
Jill DeShiro
Ann Destefanis
Colleen Dickson
Angela DiPlatzi
Kristen DiSanto
Patricia dos Santos Borges
Judy Downey
Susan Duffy
Jenifer Dwyer
Heather Easterbrooks
Lucia Ann Edwards
Sandra Elias
Melissa Emidy
JenniferFaria
Margaret Farrell
Crystal Ferrigan
Elizabeth Flanagan
Rachel Flum
Paola Fonseca-Fernandez
Lisa Fougere
Mary Fox
Tricia Frerman
Cory Galloway
Carolina Garcia
AntoniaGarlick
Jenna Giguere
Mary Gilbane
Maryellen Goode
Elizabeth Goodermote
Lisa Goodlin
Ann Goudreau
Colleen Gouveia Moulton
Mary Grady
Pamela Griffing
Andrea Groth
Lisa Guillette
Mary Gutierrez Moody
Nancy Hagerty
Mary Halpin
Melissa Hamlin
Lise Hasegawa
Brooke Havens
Barry Hittner
Heidi Holden
Christine Hunt
Jessica Hutchison-Yeates
Patricia Ianiere
Janet Jagger
Petra Jenkins
Loree Kalliainen
Ann Kashmanian
Ronda Kelman
Dione Kenyon
Carolyn Killian
Katherine Klosowski
Maryclaire Knight
MaryKay Koreivo
Michelle Labonte
Emma Lalovic
Margaret Lamb
Sandra LeComte
MicheleLederberg
Julie Libutti
Jeanne Lieb
Jodi Lucchetti
Joann Lucia
Linda Lulli
Elizabeth Luzier
Giovanna Mace
Chantrey Marchand
Rebecca Marino
Patricia Martinez
Sabina Matos
Sandra Mazo
Cynthia Meek
Stephanie Mendes
Sandy Miniati
Debbie Mitchell
Terri Monjar
Deirdre Morrison
YolandaNazario
CortneyNicolato
Mary Noons
Rachel North
Terry Novak
Sandra Pattie
Stephanie Pelletier
Gail Petters
Paul Pimentel
Jill Pipher
Janine Pitocco
Danielle Podgayevskiy
Lisa Provost
Betsey Purinton
Lisa Reed
Carleen Regan
Barbara Reid
Helen Rosca
Kathleen Ryan
Nancy Safer
Jacqueline Savoie
Mary Semeraro
Nancy Serpa
Mary Jane Silva
Barbara Silvis
Kerry Soderberg
Stacia Soucy
Amy Stack
Richard Straughn
MicheleStreton
Joanne Tellier
Susan Tierney
Danielle Trombino
Lisa Videtto
Mary Wall
Jessica Wang
Emily Werbeloff
Debra Westgate-Silva
Lauren Whatmough
Lisa Whiting
Bonnie Willgoos
Kathryn Windsor
Peggy Lamb, Chair
MaryKay Koreivo, Vice Chair
Roberta Butler
Joanne Daly 
Mary Fox
Melissa Hamlin
Carolyn Killian
MaryClaire Knight
Chantrey Marchand
Sandra Mazo
Stephanie Pelletier
Helen Rosca
Liz Goodermote, Chair
Stephanie Pelletier, Vice Chair
Joann Daly
Lisa Guillette
Carolyn Killian
MaryKay Koreivo
Sandra Mazo
Anne Ciresi, Chair
Heather Easterbrooks, Vice Chair
Roberta Butler
Colleen Dickson
Lisa Fougere
Mary Fox
Lisa Goodlin
Helen Rosca
Nancy Serpa, Chair
Chantrey Marchad, Vice Chair
Jane Berkowitz
Melissa Hamlin
MaryClare Knight
Peggy Lamb
Debra Westgate-Silva
Bonnie Willgoos
Women United's mission is to engage and mobilize the power and leadership of women through education, philanthropy, advocacy, and service to ensure that every child in every Rhode Island neighborhood has equitable opportunities to learn to read. (Read more about United Way's strategic focus on childhood literacy) 
Women United Executive Committee 

reviews applications and makes grants to Rhode Island literacy-focused nonprofits, 

grant

ing

 $395,000 

to eight organizations last year alone.

 

M

embers also donate their time, volunteering 542 hours collectively last year.

 
Want to support Women United's mission? Text WUGive to 51555 or visit our Women United donation page.
Women United members donate $1,000 or more annually to United Way's Community Impact Fund and/or the Women United fund. 
The benefits of Women United membership include: 
Belonging to a community of like-minded women who share their 

time, talent and treasure

Volunteering alongside others who want to make a difference

Collaborating 

with business and community leaders

Helping young Rhode Islanders with literacy opportunities, including STEM

Participating in fun and educational m

embers-only events

 

Power of the Purse

 signature event

: preferred tickets, preferred seating

 

Opportunity to join and participate in Women United committees

 

Women United members are "at the table" with both the United Way of Rhode Island Board and the Community Advisory Board

Participation in members Facebook 

and LinkedIn 

group

s

 
To discuss whether membership is for you, please contact Karen Alzate at karen.alzate@unitedwayri.org.
Five Questions With: Roshni Darnal
Providence Business News
Roshni Darnal is the director of community investments for United Way of Rhode Island... where she manages the organization's strategic direction to address the needs of Rhode Islanders through its grantmaking processes… Darnal spoke with Providence Business News about those grantmaking changes and what it means for the nonprofit community moving forward.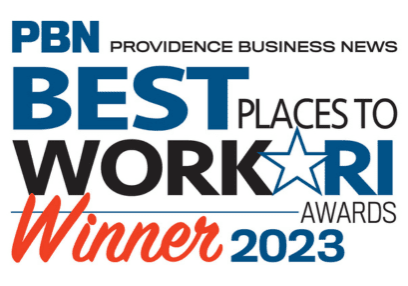 PBN announces 2023 Best Places to Work honorees
Five Qs With: Anthony Botelho
Providence Business News
Anthony Botelho serves as senior vice president of commercial banking and team leader for the commercial and industrial group at The Washington Trust Co. He was recently appointed to lead the bank's commercial lending growth in Connecticut, where the company recently opened a New Haven commercial lending office. Anthony also serves on United Way of Rhode Island's Board of Directors.
The Washington Trust Company… today announced that Sandra Mazo, mortgage loan officer (NMLS # 269909), has been appointed to the Executive Committee for the Women United Global Leadership Council of United Way Worldwide. Women United® represents 55,000 members working with United Way in more than 200 communities across the globe. Sandra was nominated by United Way of Rhode Island.
You're invited to join us as we celebrate another momentous year of making history, sharing stories, and honoring those who are making big moves in our small state.
Wednesday, Oct. 18, 2023 | 5:30 – 7:30 p.m.
Farm Fresh Rhode Island, 10 Sims Ave., Providence
This event is free and open to all. Registration is required.
For more information or assistance, email events@unitedwayri.org.