a total transparency approach
All of us at United Way of Rhode Island take pride in achieving the highest level of financial responsibility.
That means following a total transparency approach when it comes to showing our donors and the people in our community how we invest the dollars they entrust to us.
As a result, we earned a 2022 Platinum Seal of Transparency from Candid (formerly Goldstar) and have achieved a score of 100/100 for transparency from Charity Navigator.
Maximizing your contribution
We take the business of investing and managing your gift very seriously. The Better Business Bureau recommends that nonprofits spend no more than 35% on fundraising expenses; our fundraising and administrative costs as a percent of total spending has been approximately 19% in recent years. Moreover, this overhead is offset by a charitable trust created by Textron founder Royal Little in 1937 for our benefit. This means your donations directly fund programs that serve people in need. For more specific financial details, see the documents below.
Results, filings, and financial statements
FISCAL YEAR 2022
(ended June 30)
FISCAL YEAR 2021
(ended June 30)
FISCAL YEAR 2020
(ended June 30)
Five Questions With: Roshni Darnal
Providence Business News
Roshni Darnal is the director of community investments for United Way of Rhode Island... where she manages the organization's strategic direction to address the needs of Rhode Islanders through its grantmaking processes… Darnal spoke with Providence Business News about those grantmaking changes and what it means for the nonprofit community moving forward.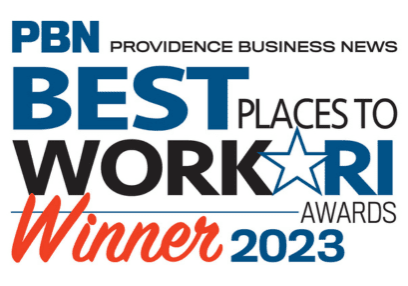 PBN announces 2023 Best Places to Work honorees
Five Qs With: Anthony Botelho
Providence Business News
Anthony Botelho serves as senior vice president of commercial banking and team leader for the commercial and industrial group at The Washington Trust Co. He was recently appointed to lead the bank's commercial lending growth in Connecticut, where the company recently opened a New Haven commercial lending office. Anthony also serves on United Way of Rhode Island's Board of Directors.
With a focus on achieving the goals of its LIVE UNITED 2025 plan to build racial equity and opportunities for all Rhode Islanders, United Way of Rhode Island is investing $10 million in the work of community organizations over three years. These latest grants have been awarded from United Way's Community Impact Fund and received by… 45 local nonprofits.

Join us at the Rhode Island Convention Center for the area's premier youth and family workforce development and career awareness event.