Making lasting change in the community
We invite you to become more deeply involved in United Way's mission.
United Way's Impact Network provides passionate individuals the opportunity to make lasting change in our community.
Thousands of Rhode Islanders unite as the Impact Network of United Way. Each year, they give gifts of all sizes to United Way's Community Impact Fund because they see a future where every individual in each community has equal opportunity for justice and prosperity. 
As a member of our Impact Network, you join with others to shape change by helping to influence and guide our work. You don't just help people; you play an active role in transforming how they are helped.
Unite for change with the Impact Network.
INVEST UNITED
Individuals invest what they can to United Way's Community Impact Fund because they are committed to a more equitable Rhode Island.
YOUNG LEADERS CIRCLE (YLC)
YLC brings together young professionals who lead their peers to improve the community around them. They combine their passion with action and gifts of $25/month to drive change with United Way.
LEADERS UNITED
Rhode Islanders who commit at least $84/month to the Community Impact Fund to address disparities and take action. For more information, contact Carolina Correa at carolina.correa@unitedwayri.org.
WOMEN UNITED
Women United works to further childhood literacy in Rhode Island through grantmaking and volunteering. All members make gifts of at least $1,000 annually to support this focus. For more information, contact Karen Alzate at karen.alzate@unitedwayri.org.
TOCQUEVILLE UNITED
Philanthropic leaders who give $10,000 or more annually with at least $2,500 invested in United Way's Community Impact Fund. For more information, contact Judy Dumas at judy.dumas@unitedwayri.org.
CHANGE MAKERS
Individuals who transform our community by uniting their voices and gifts of $10,000 or more each year to the Community Impact Fund. For more information, contact Lanre Ajakaiye at lanre.ajakaiye@unitedwayri.org.
As an Impact Network member, you will have the opportunity to see your work in action. In addition to helping Rhode Islanders in need, you will also enjoy other exclusive benefits, including:
Joining a statewide network of philanthropic leaders
Exclusive United Way events
The opportunity to involve family members through MyFund and volunteer programs
Access to MyFund, your personal charitable account
Public recognition in United Way's annual Community Impact Report
MyFund, a charitable giving account with concierge service
MyFund is United Way of Rhode Island's proprietary charitable giving account. It makes donations to all your favorite charities quick, easy, and secure. Add funds, send gifts, view and print statements in one place, at any time. Consolidate your giving and receive one tax receipt.
With MyFund, you'll get a personal United Way representative to answer your questions throughout the year. Giving society members especially appreciate advice and assistance involving family members in giving via MyFund.
Learn more or, if you already have an account, login at MyFund.org.
Five Questions With: Roshni Darnal
Providence Business News
Roshni Darnal is the director of community investments for United Way of Rhode Island... where she manages the organization's strategic direction to address the needs of Rhode Islanders through its grantmaking processes… Darnal spoke with Providence Business News about those grantmaking changes and what it means for the nonprofit community moving forward.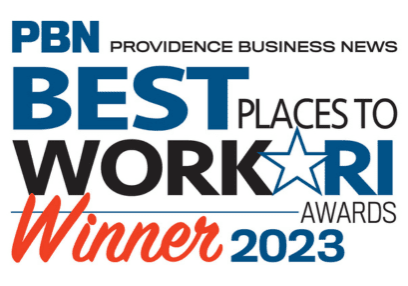 PBN announces 2023 Best Places to Work honorees
Five Qs With: Anthony Botelho
Providence Business News
Anthony Botelho serves as senior vice president of commercial banking and team leader for the commercial and industrial group at The Washington Trust Co. He was recently appointed to lead the bank's commercial lending growth in Connecticut, where the company recently opened a New Haven commercial lending office. Anthony also serves on United Way of Rhode Island's Board of Directors.
United Way of Rhode Island is excited to announce that the Rhode Island Afterschool Network (RIAN) will expand its efforts effective October 1, 2023 with Rhode Island Foundation serving as its fiscal sponsor.
You're invited to join us as we celebrate another momentous year of making history, sharing stories, and honoring those who are making big moves in our small state.
Wednesday, Oct. 18, 2023 | 5:30 – 7:30 p.m.
Farm Fresh Rhode Island, 10 Sims Ave., Providence
This event is free and open to all. Registration is required.
For more information or assistance, email events@unitedwayri.org.