2023 Community impact and equity partners
Our 2023 Community Impact Fund Grantees
United Way of Rhode Island is putting $3.2 million in grants to work in the community to create transformational change in the Ocean State. The funding, the first in a three-year grant cycle, was awarded to 43 organizations in support of programs targeting the root causes of the racial inequities that have held back Rhode Island's Black, Indigenous, and People of Color (BIPOC) communities for generations.
Invested in our strategic plan
2023 Community Impact and Equity Partners
Thanks to our donors and partners, United Way of Rhode Island is supporting organizations that are on the front lines of building racial equity and opportunities for all Rhode Islanders. Grantees are organized by area of impact.
• Beautiful Day
• Community Care Alliance
• East Bay Community Action Program
• Federal Hill House
• Foster Forward
• Fuerza Laboral
• Genesis Center
• Higher Ground International
• Hope & Main
• House of Hope
• Housing Network of Rhode Island
• HousingWorks RI
• Man Up
• One Neighborhood Builders
• Open Doors
• Progreso Latino
• Reentry Campus
• Refugee Dream Center
• Sojourner House
• Tomaquag Indian Memorial Museum
• The Milagros Project
• Alliance of Rhode Island Southeast Asians for Education (ARISE)
• Camp RYSE
• Cape Verdean American Community Development
• College Visions
• Community Libraries of Providence
• Diversity Talks
• DownCity Design
• Girl Scouts of Southern New England
• Inspiring Minds*
• Mt. Hope Learning Center*
• MUSE Foundation
• New Urban Arts
• Rhode Island for Community and Justice
• RiverzEdge
• Youth In Action
* Funded by United Way of Rhode Island's Women United Fund
• Center for Health and Justice Transformation
• COYOTE RI
• DARE
• Economic Progress Institute
• Latino Policy Institute
• Providence Student Union
• Rhode Island Coalition to End Homelessness
• Young Voices
• Rhode Island Kids Count
Five Questions With: Roshni Darnal
Providence Business News
Roshni Darnal is the director of community investments for United Way of Rhode Island... where she manages the organization's strategic direction to address the needs of Rhode Islanders through its grantmaking processes… Darnal spoke with Providence Business News about those grantmaking changes and what it means for the nonprofit community moving forward.
FCARI: Prescription Delivery Services for Seniors
According to the Kaiser Family Foundation, 89% of adults 65 and older take prescription medicine. For seniors who have mobility issues or are unable to leave their homes to go to the pharmacy, using a prescription delivery service is a simple solution.
This resource provides seniors and their caregivers with the top prescription delivery services, information on financial assistance options, and guidance on choosing the best service for their specific needs. Learn more at: www.caring.com/best-prescription-delivery-services/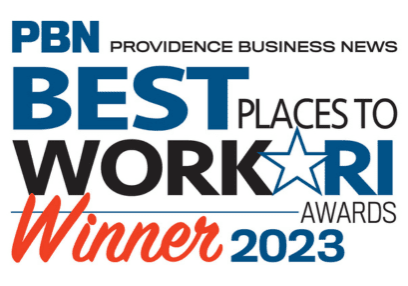 PBN announces 2023 Best Places to Work honorees
United Way of Rhode Island is offering assistance to those age 65 and older and adults with disabilities who need help enrolling in or reviewing their Medicare Part D and Medicare Advantage plans for 2024 coverage. The current open enrollment period ends on Dec. 7 and is the only time at which individuals can make changes.
Sorry, we couldn't find any posts. Please try a different search.