TRULY, UNITING TO MAKE A DIFFERENCE
BOARD MEMBERS ON OUR MISSION
Board Member
SVP, Community Development Officer, Centreville Bank
"Because United Way is about community first, leveraging its resources and partners to do everything possible to advance justice and guide positive change."
Board Member
International Representative, Laborers' International Union of North America, New England Regional Office
"The mission of this strategic plan aligns with everything that our Union stands for. As in our motto, Justice, Honor & Strength for all individuals."
Alden Anderson, SVP/Partner
CBRE/New England | Brokerage
Vice Chair, Board Governance, Ethics & Nominating Committee 
David Bonenberger,* President
Rhode Island Energy
Anthony Botelho,* SVP Commercial Banking
The Washington Trust Company
Brian Carroll,** Senior Managing Counsel & SVP
Citizens Capital Markets  
Barbara Chernow, Retired EVP, Finance & Administration
Brown University
Treasurer
Wes Cotter, Director, Corporate Communications
Gilbane Inc.
Joanne Daly, SVP, Financial Advisor
Morgan Stanley 
Jayne Donegan,** Executive Counsel
Textron, Inc.
Vice Chair, Audit Committee 
Paola Fernandez, SVP, Community Development Officer
Centreville Bank
Vice Chair, Community Impact Committee
James Galloway, EVP, EMEA/AP Operations & AFM
FM Global
Courtney Hawkins,* Chief Operating Officer
City of Providence
Junior Jabbie, President & CEO
Banneker Supply Chain Solutions, Inc.
Vice Co-Chair, Strategic Planning Committee
Dolph L. Johnson, Jr., Retired EVP & Chief Human
Resources Officer
Hasbro, Inc.
Board Chair
Wendy Kagan,** EVP, Chief Engagement Officer BankNewport
Vice Chair, Compensation & Benefits Committee 
Cortney Nicolato, President & CEO
United Way of Rhode Island
Gregg Perry, President
The Perry Group
Vice Chair, Resource & Engagement Committee
Yahaira "Jay" Placencia, SVP, Private Client Advisor
Bank of America Private Bank
Betsey Purinton, CFP, Managing Partner & Co-CIO
StrategicPoint Investment Advisors
Vice Co-Chair, Strategic Planning Committee
Ramona Royal, Assistant VP, Diversity, Equity & Inclusion
Federal Reserve Bank of Boston
Christopher Sabitoni, International Representative
Laborers' International Union of North America,
New England Regional Office
Secretary
Rena Sheehan, VP, Clinical Integration
Blue Cross Blue Shield of Rhode Island
Suresh Swaminathan, President
Teknor Apex Company
*New member
**Re-elected member
Tomás Ávila, Associate Director, Office of Diversity
Rhode Island Department of Administration 
Jillian Balzano,* Community Relations Officer
The Washington Trust Company 
Denise Barge, Business Assistance Advisor
Commerce RI 
Kathleen Burke,* Executive Director
Newport Partnership for Families 
Elizabeth Burke-Bryant, Executive Director
Rhode Island KIDS COUNT 
The Honorable Sandra Cano
Senate Committee on Finance 
Ainsley Morisseau Cantoral, Co-Owner
Rancho de las Tres Potrancas  
Michelle Carr,** Executive Director
Leadership Rhode Island 
Elizabeth Catucci, President & CEO
Northern Rhode Island Chamber of Commerce
Patrick Crowley, Secretary/Treasurer
Rhode Island AFL-CIO 
Rilwan Feyisitan,* President & CEO
Community Action Partnership of Providence County 
Lisa Guillette, Executive Director
Foster Forward  
Robert Hughes,* Retired CEO
Missouri Foundation for Health 
Maryclaire Knight
Knight Consulting 
Linda Lulli, Strategic HR Consultant & Leadership Coach (SHRM member) 
Kerci Marcello Stroud,* Chief Marketing & Communications Officer
Rhode Island School of Design 
The Honorable Sabina Matos, Rhode Island Lieutenant Governor
Margaret A. Holland McDuff, Executive Director
Family Service of Rhode Island 
Kelly Nevins, Chief Executive Officer
Women's Fund of Rhode Island 
Ray Nuñez, Partner & Community Director
Nuñez, The People's Agency 
Ashley Gingerella O'Shea, Director, Community Investments
Executive Office of Health and Human Services 
Nina Pande, Executive Director
Skills for Rhode Island's Future 
Dorca Paulino,* Director, Office of Equal Opportunity
University of Rhode Island 
Alexandra Pezzello, Esq.**
Partridge Snow & Hahn LLP 
Yahaira "Jay" Placencia, SVP, Private Client Advisor
Bank of America Private Bank
Community Advisory Board Chair 
Kelly Ramirez, Director
Donald Ryan Incubator for Entrepreneurship in the Arts & Sciences, Providence College
Lisa Ranglin,** Founder and President
Rhode Island Black Business Association
Lucy Rose,** Chief of Talent & Learning
Children's Friend 
Genevieve Schultz,** Principal
Paul Cuffee Charter School 
Rena Sheehan, VP, Clinical Integration
Blue Cross Blue Shield of Rhode Island
Vice Chair, Community Advisory Board 
John Silvia, III,** President, CHB
International Manufacturing Services, Inc. 
Susan Stenhouse, Chief of Staff, Rhode Island House of Representatives Republican Office 
Edward Tavarez, VP/Team Manager, System Engineering
Bank of America 
Rev. Chontell N. Washington, Interim Executive Minister
Rhode Island State Council of Churches 
Juan Wilson, Jr.,* Founder & CEO
MUSE Foundation of Rhode Island 
Kasim Yarn,** Director
Rhode Island Office of Veterans Affairs 
*New Community Advisory Board member
**Re-elected Community Advisory Board member
All Board of Directors members are Ex-Officio members of the Community Advisory Board.
Five Questions With: Roshni Darnal
Providence Business News
Roshni Darnal is the director of community investments for United Way of Rhode Island... where she manages the organization's strategic direction to address the needs of Rhode Islanders through its grantmaking processes… Darnal spoke with Providence Business News about those grantmaking changes and what it means for the nonprofit community moving forward.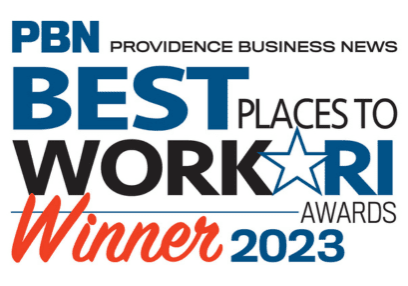 PBN announces 2023 Best Places to Work honorees
Five Qs With: Anthony Botelho
Providence Business News
Anthony Botelho serves as senior vice president of commercial banking and team leader for the commercial and industrial group at The Washington Trust Co. He was recently appointed to lead the bank's commercial lending growth in Connecticut, where the company recently opened a New Haven commercial lending office. Anthony also serves on United Way of Rhode Island's Board of Directors.
United Way of Rhode Island is excited to announce that the Rhode Island Afterschool Network (RIAN) will expand its efforts effective October 1, 2023 with Rhode Island Foundation serving as its fiscal sponsor.
You're invited to join us as we celebrate another momentous year of making history, sharing stories, and honoring those who are making big moves in our small state.
Wednesday, Oct. 18, 2023 | 5:30 – 7:30 p.m.
Farm Fresh Rhode Island, 10 Sims Ave., Providence
This event is free and open to all. Registration is required.
For more information or assistance, email events@unitedwayri.org.