Have a question? we've got answers.
Want to create lasting change in your community?
Monday – Friday
8 a.m. – 4:30 p.m.
Our office will be closed on the following days:
Friday, May 27: closed at 3 p.m. for Memorial Day
Monday, May 30: Memorial Day
Monday, June 20: Juneteenth observed
Monday, July 4: Independence Day
Friday, Sept. 2: closed at 3 p.m. for Labor Day
Monday, Sept. 5: Labor Day
Monday, Oct. 10: Indigenous Peoples' Day
Friday, Nov. 11: Veterans Day
Wednesday, Nov. 23: closed at 3 p.m. for Thanksgiving
Thursday, Nov. 24: Thanksgiving
Friday, Nov. 25: closed for Thanksgiving
Monday, Dec. 26: Christmas observed
Monday, Jan. 2, 2023: New Year's Day observed
Donations, checks and invoices
Please send all checks to our secure PO box:
United Way of Rhode Island
Dept # 111065
PO Box 9718
Providence, RI 02940-9718
Please send invoices via email to ap@unitedwayri.org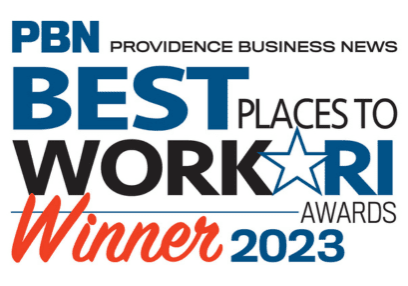 PBN announces 2023 Best Places to Work honorees
Five Qs With: Anthony Botelho
Providence Business News
Anthony Botelho serves as senior vice president of commercial banking and team leader for the commercial and industrial group at The Washington Trust Co. He was recently appointed to lead the bank's commercial lending growth in Connecticut, where the company recently opened a New Haven commercial lending office. Anthony also serves on United Way of Rhode Island's Board of Directors.
Rethinking how one of R.I.'s largest nonprofits can grow
The Boston Globe
In October, [Idrees "Lanre"] Ajakaiye was appointed the new chief development officer at... United Way of Rhode Island where he'll be in charge of helping... United Way achieve its current strategic plan, which outlines the nonprofit's investment of $100 million over five years to help achieve racial equity.
With a focus on achieving the goals of its LIVE UNITED 2025 plan to build racial equity and opportunities for all Rhode Islanders, United Way of Rhode Island is investing $10 million in the work of community organizations over three years. These latest grants have been awarded from United Way's Community Impact Fund and received by… 45 local nonprofits.

Join us at the Rhode Island Convention Center for the area's premier youth and family workforce development and career awareness event.