Your gift addresses root causes of our state's biggest problems.
Thank you for investing in Rhode Island.
United Way offers a variety of options for you to support this work. Find out which giving method is best for you.
Simply send a check to our secure PO box; include a note with your contact information and any instructions, if you like.
United Way of Rhode Island
Dept # 111065
PO Box 9718
Providence, RI 02940-9718
In honor or memorial gifts
Join the 350+ local organizations, small and large, that engage employees through workplace giving programs. These programs bring together employees to learn about our community's needs, offer efficient ways to give, and provide rewarding team-building experiences through volunteerism. Learn more about workplace giving.
MyFund charitable giving account
Give $1,000 or more each year and you can open a MyFund charitable giving account. MyFund makes donations to all your favorite charities quick, easy, and secure. Add funds, send gifts, view and print statements in one place, at any time. Consolidate your giving and receive one tax receipt. Learn more about MyFund.
Donating securities is easy. You could be saving on taxes while helping others. To learn more, contact your financial advisor or contact us at support@unitedwayri.org.
If you're an American taxpayer age 70.5 or older, you may donate up to and including $100,000 from your IRAs each year without having to treat the withdrawals as taxable income. To learn more, contact your financial advisor.
Meet others helping make Rhode Island a place where every individual in each community has equal opportunity for justice and prosperity.
Five Questions With: Roshni Darnal
Providence Business News
Roshni Darnal is the director of community investments for United Way of Rhode Island... where she manages the organization's strategic direction to address the needs of Rhode Islanders through its grantmaking processes… Darnal spoke with Providence Business News about those grantmaking changes and what it means for the nonprofit community moving forward.
FCARI: Prescription Delivery Services for Seniors
According to the Kaiser Family Foundation, 89% of adults 65 and older take prescription medicine. For seniors who have mobility issues or are unable to leave their homes to go to the pharmacy, using a prescription delivery service is a simple solution.
This resource provides seniors and their caregivers with the top prescription delivery services, information on financial assistance options, and guidance on choosing the best service for their specific needs. Learn more at: www.caring.com/best-prescription-delivery-services/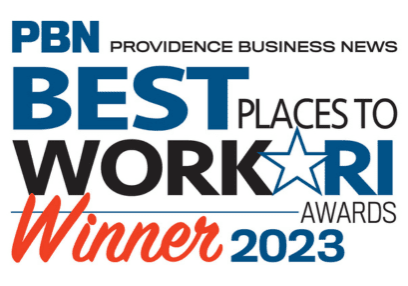 PBN announces 2023 Best Places to Work honorees
United Way of Rhode Island is offering assistance to those age 65 and older and adults with disabilities who need help enrolling in or reviewing their Medicare Part D and Medicare Advantage plans for 2024 coverage. The current open enrollment period ends on Dec. 7 and is the only time at which individuals can make changes.
Sorry, we couldn't find any posts. Please try a different search.