Your gift addresses root causes of our state's biggest problems.
Thank you for investing in Rhode Island.
United Way offers a variety of options for you to support this work. Find out which giving method is best for you.
Simply send a check to our secure PO box; include a note with your contact information and any instructions, if you like.
United Way of Rhode Island
Dept # 111065
PO Box 9718
Providence, RI 02940-9718
In honor or memorial gifts
Join the 350+ local organizations, small and large, that engage employees through workplace giving programs. These programs bring together employees to learn about our community's needs, offer efficient ways to give, and provide rewarding team-building experiences through volunteerism. Learn more about workplace giving.
MyFund charitable giving account
Give $1,000 or more each year and you can open a MyFund charitable giving account. MyFund makes donations to all your favorite charities quick, easy, and secure. Add funds, send gifts, view and print statements in one place, at any time. Consolidate your giving and receive one tax receipt. Learn more about MyFund.
Donating securities is easy. You could be saving on taxes while helping others. To learn more, contact your financial advisor or contact us at support@unitedwayri.org.
If you're an American taxpayer age 70.5 or older, you may donate up to and including $100,000 from your IRAs each year without having to treat the withdrawals as taxable income. To learn more, contact your financial advisor.
Meet others helping make Rhode Island a place where every individual in each community has equal opportunity for justice and prosperity.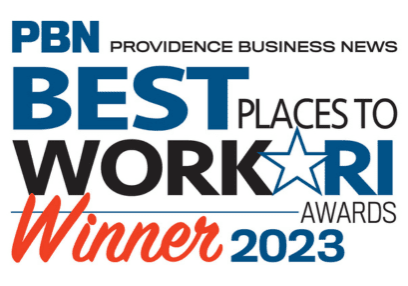 PBN announces 2023 Best Places to Work honorees
Five Qs With: Anthony Botelho
Providence Business News
Anthony Botelho serves as senior vice president of commercial banking and team leader for the commercial and industrial group at The Washington Trust Co. He was recently appointed to lead the bank's commercial lending growth in Connecticut, where the company recently opened a New Haven commercial lending office. Anthony also serves on United Way of Rhode Island's Board of Directors.
Rethinking how one of R.I.'s largest nonprofits can grow
The Boston Globe
In October, [Idrees "Lanre"] Ajakaiye was appointed the new chief development officer at... United Way of Rhode Island where he'll be in charge of helping... United Way achieve its current strategic plan, which outlines the nonprofit's investment of $100 million over five years to help achieve racial equity.
With a focus on achieving the goals of its LIVE UNITED 2025 plan to build racial equity and opportunities for all Rhode Islanders, United Way of Rhode Island is investing $10 million in the work of community organizations over three years. These latest grants have been awarded from United Way's Community Impact Fund and received by… 45 local nonprofits.

Join us at the Rhode Island Convention Center for the area's premier youth and family workforce development and career awareness event.