Rhode Island's largest single giving day
We want to help your nonprofit raise more money
On April 1, 2022, 507 nonprofit partners raised over $3.1 million from over 13,000 donors in one day! You can be one of the nonprofits and join in the fun!
Join the Rhode Island nonprofit community as we come and raise even more money on April 1, 2023.
Our goal is to build nonprofit resiliency
401Gives was launched to strengthen Rhode Island's nonprofit community. For details on last year's success, see the 401Gives 2022 Community Report here.
Our strategic goals include both increasing the number of Rhode Island nonprofits in stable financial conditions and increasing the amount of Rhode Island households that contribute to charities. (Read more about our focus on expanding philanthropy here.)
The benefits of 401Gives to participating nonprofits include:
Raising money.
Telling your story.
Identifying new donors.
Protecting donor privacy.
Spending wisely (approximately 90% of gift fees paid by donors).
Prize and match opportunities.
How to get involved for 2023
Registration for nonprofits opens November 8, 2022. Visit www.401Gives.org to start your registration.
Make sure all of your team members receive our nonprofit e-newsletter. Send all contact information to 401Gives@unitedwayri.org
To become a 401Gives sponsor find more information here.
For more information and to join the 401Gives newsletter list, contact Jennifer Remmes at 401gives@unitedwayri.org or call (401) 444-0612.
401Gives – Winner of the GiveGab 2021 "New Faces of Giving Days" award
Every year GiveGab presents Giving Day Spark Awards to trailblazing fundraisers who host their giving day on their platform. 401Gives is the winner of the GiveGab 2021 "New Face of Giving Days" award in recognition of an emerging Giving Day leader.
Five Questions With: Roshni Darnal
Providence Business News
Roshni Darnal is the director of community investments for United Way of Rhode Island... where she manages the organization's strategic direction to address the needs of Rhode Islanders through its grantmaking processes… Darnal spoke with Providence Business News about those grantmaking changes and what it means for the nonprofit community moving forward.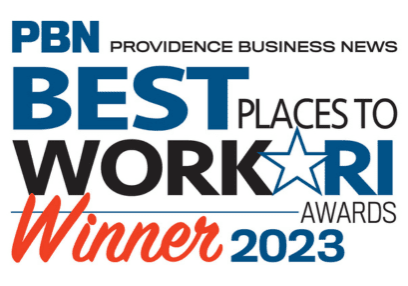 PBN announces 2023 Best Places to Work honorees
Five Qs With: Anthony Botelho
Providence Business News
Anthony Botelho serves as senior vice president of commercial banking and team leader for the commercial and industrial group at The Washington Trust Co. He was recently appointed to lead the bank's commercial lending growth in Connecticut, where the company recently opened a New Haven commercial lending office. Anthony also serves on United Way of Rhode Island's Board of Directors.
The Washington Trust Company… today announced that Sandra Mazo, mortgage loan officer (NMLS # 269909), has been appointed to the Executive Committee for the Women United Global Leadership Council of United Way Worldwide. Women United® represents 55,000 members working with United Way in more than 200 communities across the globe. Sandra was nominated by United Way of Rhode Island.
You're invited to join us as we celebrate another momentous year of making history, sharing stories, and honoring those who are making big moves in our small state.
Wednesday, Oct. 18, 2023 | 5:30 – 7:30 p.m.
Farm Fresh Rhode Island, 10 Sims Ave., Providence
This event is free and open to all. Registration is required.
For more information or assistance, email events@unitedwayri.org.