Connecting nonprofit organizations with individual and team volunteers
Do you need volunteers? We can help.
Whether you're looking for a skilled accountant or attorney to provide pro-bono advice or a team of enthusiastic colleagues to pack boxes, we can help you find them.
Leverage our online Volunteer Center
Rhode Island nonprofits can use our Volunteer Center online system to find volunteers. Simply register as an agency with the Volunteer Center, then post general volunteer needs and specific volunteer events on the site. You can ask volunteers to contact you. You can even post specific times and enable online registration.
Once you have posted a listing, volunteers find you by searching by location, date, cause, etc. on the site. Registered volunteers search the site each week using their personalized dashboards. In addition, your volunteer needs will be shared seamlessly on All for Good, the Points of Light network's national volunteer platform.
We continuously promote the Volunteer Center and selected listings in a weekly Providence Journal column, as well as via this site and social media.
Looking for highly skilled volunteers? You may find them via the Volunteer Center. You can also speak with one of our skilled volunteer coordinators. They work with our workplace partners to find opportunities for individuals and smaller teams to use their professional expertise to help the community.
Contact us today to start finding volunteers for your organization. Janice Pothier Pac, our director of volunteer engagement, may be reached at janice.pothierpac@unitedwayri.org.
Five Questions With: Roshni Darnal
Providence Business News
Roshni Darnal is the director of community investments for United Way of Rhode Island... where she manages the organization's strategic direction to address the needs of Rhode Islanders through its grantmaking processes… Darnal spoke with Providence Business News about those grantmaking changes and what it means for the nonprofit community moving forward.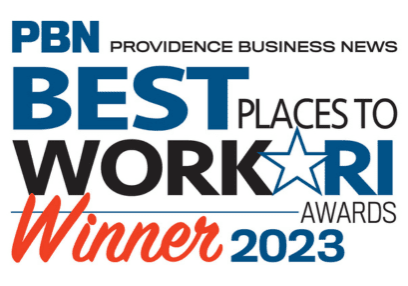 PBN announces 2023 Best Places to Work honorees
Five Qs With: Anthony Botelho
Providence Business News
Anthony Botelho serves as senior vice president of commercial banking and team leader for the commercial and industrial group at The Washington Trust Co. He was recently appointed to lead the bank's commercial lending growth in Connecticut, where the company recently opened a New Haven commercial lending office. Anthony also serves on United Way of Rhode Island's Board of Directors.
United Way of Rhode Island is excited to announce that the Rhode Island Afterschool Network (RIAN) will expand its efforts effective October 1, 2023 with Rhode Island Foundation serving as its fiscal sponsor.
You're invited to join us as we celebrate another momentous year of making history, sharing stories, and honoring those who are making big moves in our small state.
Wednesday, Oct. 18, 2023 | 5:30 – 7:30 p.m.
Farm Fresh Rhode Island, 10 Sims Ave., Providence
This event is free and open to all. Registration is required.
For more information or assistance, email events@unitedwayri.org.