GAMBLING ADDICTION SCREENING
Fun and games can get out of control
You can use these screening tools to find out if you can use some help.
Brief Biosocial Gambling Screen (BBGS)
NORC Diagnostic screen for gambling problems-self administered (NODS-SA)
The NORC Diagnostic Screen for Gambling Disorders (NODS-SA) is a self-assessment version of the NODS. It's meant to assist individuals in evaluating whether to seek help for their gambling behavior.The NODS is based on the APA's DSM-IV criteria for pathological gambling.
PLEASE ANSWER THE FOLLOWING 10 YES/NO QUESTIONS HONESTLY:
Have there ever been periods lasting two weeks or longer when you spent a lot of time thinking about your gambling experiences, planning out future gambling ventures or bets, or thinking about ways of getting money to gamble with?*
Have there ever been periods when you needed to gamble with increasing amounts of money or make larger bets in order to get the same feeling of excitement?*
Have you ever felt restless or irritable when trying to stop, cut down, or control your gambling?*
Have you tried and not succeeded in stopping, cutting down, or controlling your gambling three or more times in your life?*
Have you ever gambled to escape from personal problems, or to relieve uncomfortable feelings, such as guilt, anxiety, helplessness, or depression?*
Has there ever been a period when, if you lost money gambling one day, you would often return another day to get even?*
Have you lied to family members, friends, or others about how much you gamble, and/or about how much money you lost on gambling, on at least three occasions?*
Have you ever written a bad check or taken money that didn't belong to you from family members, friends, or anyone else in order to pay for your gambling?*
Has your gambling ever caused serious or repeated problems in your relationships with any of your family members or friends? Or, has your gambling ever caused you problems at work or with your studies?*
Have you ever needed to ask family members, friends, a lending institution, or anyone else to loan you money or otherwise bail you out of a desperate money situation that was largely caused by your gambling?*
Screening tools provided by the National Council on Problem Gambling.
If you answered yes to one or more of the above questions, you should seek help.
These self-assessments will help you figure out if there may be a problem, but only a professional can diagnose if it is a gambling problem, a different problem, or both.
Our 211 responders can assist you in finding a professional who can help.
Five Questions With: Roshni Darnal
Providence Business News
Roshni Darnal is the director of community investments for United Way of Rhode Island... where she manages the organization's strategic direction to address the needs of Rhode Islanders through its grantmaking processes… Darnal spoke with Providence Business News about those grantmaking changes and what it means for the nonprofit community moving forward.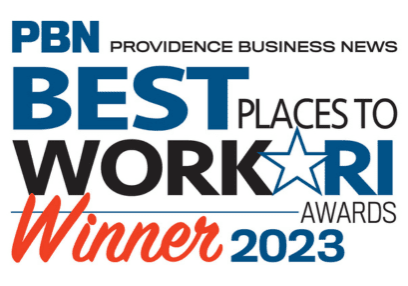 PBN announces 2023 Best Places to Work honorees
Five Qs With: Anthony Botelho
Providence Business News
Anthony Botelho serves as senior vice president of commercial banking and team leader for the commercial and industrial group at The Washington Trust Co. He was recently appointed to lead the bank's commercial lending growth in Connecticut, where the company recently opened a New Haven commercial lending office. Anthony also serves on United Way of Rhode Island's Board of Directors.
United Way of Rhode Island is excited to announce that the Rhode Island Afterschool Network (RIAN) will expand its efforts effective October 1, 2023 with Rhode Island Foundation serving as its fiscal sponsor.
You're invited to join us as we celebrate another momentous year of making history, sharing stories, and honoring those who are making big moves in our small state.
Wednesday, Oct. 18, 2023 | 5:30 – 7:30 p.m.
Farm Fresh Rhode Island, 10 Sims Ave., Providence
This event is free and open to all. Registration is required.
For more information or assistance, email events@unitedwayri.org.