Building economic security
Families struggling to make ends meet are often one flat tire or unexpected medical bill away from not being able to pay their rent that month.
is the percent of Latinx children who live in poverty in Rhode Island
is the portion of Black and Latinx Rhode Islanders who own their homes compared to whites
LIVING IN POVERTY
150,000
is the number of Rhode Islanders who live in poverty, with many more considered cost-burdened
WHAT WE'RE DOING TO BUILD ECONOMIC SECURITY
Supporting adult education, job training, and businesses owned by women and minorities
We are advocating and investing to:
Expand access to adult educations and job training programs, especially for multi-language learners.
Ensure these programs train our neighbors for the livable wage jobs of tomorrow, as well as of today.
Support the growth and stability of businesses owned by women and minorities in Rhode Island, which in turn will drive economic growth in our state.
Securing affordable housing for all
We are investing in and advocating for systems and programs that re-imagine housing so that it is safe and affordable for all who live in our state.
Investing in care coordination for 211 callers
When Rhode Islanders call 211, they are in crisis or one step away from a crisis. While continuing to connect the roughly 200,000 callers each year with the resources they need right away, we are developing a social service care coordination system so that 211 callers will have more comprehensive support and more streamlined access to the resources they need. Improved efficiencies in the social service sector with improved speed of access to services will improve health and wellbeing of Rhode Islanders. We're starting this year by transforming our 211 technology.
Working towards our Lift United 2025 Goals
LIVE United 2025:
Lift United
Building Economic Security
Through our Lift United pillar, we're investing in affordable housing, improving care coordination, and expanding access to adult education and job training. We're also supporting the growth and stability of women- and minority-owned businesses.
Reduce the number of Black Indigenous People of Color (BIPOC) who are underemployed or unemployed by 25%.
Source: Dept. of Labor and Training (2019)
Frequency: TBA
Housing is a fundamental human right and, today, too many Rhode Islanders are on the brink of homelessness
Reduce the number of Rhode Islanders who are housing cost burdened by 25%.
Key: Housing Cost Burdened

Percentage of Cost Burdened
Source: HousingWorks RI Annual FactBook
Frequency: Annual
HOW YOU CAN HELP BUILD ECONOMIC SECURITY FOR ALL
Join us. That's what it means to "Live United." We can't do this alone.
Vote yes on 3 for the housing bond special election in February 2020.
Sign our equity pledge to join us in eliminating policies that disadvantage Rhode Islanders of color.
Donate today or through your employer's annual giving campaign to support our efforts.
Five Questions With: Roshni Darnal
Providence Business News
Roshni Darnal is the director of community investments for United Way of Rhode Island... where she manages the organization's strategic direction to address the needs of Rhode Islanders through its grantmaking processes… Darnal spoke with Providence Business News about those grantmaking changes and what it means for the nonprofit community moving forward.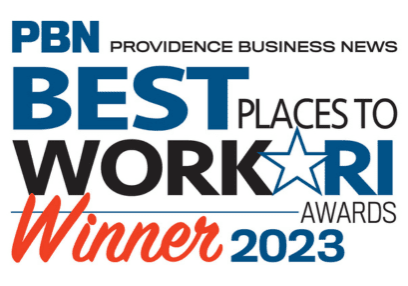 PBN announces 2023 Best Places to Work honorees
Five Qs With: Anthony Botelho
Providence Business News
Anthony Botelho serves as senior vice president of commercial banking and team leader for the commercial and industrial group at The Washington Trust Co. He was recently appointed to lead the bank's commercial lending growth in Connecticut, where the company recently opened a New Haven commercial lending office. Anthony also serves on United Way of Rhode Island's Board of Directors.
United Way of Rhode Island is excited to announce that the Rhode Island Afterschool Network (RIAN) will expand its efforts effective October 1, 2023 with Rhode Island Foundation serving as its fiscal sponsor.
You're invited to join us as we celebrate another momentous year of making history, sharing stories, and honoring those who are making big moves in our small state.
Wednesday, Oct. 18, 2023 | 5:30 – 7:30 p.m.
Farm Fresh Rhode Island, 10 Sims Ave., Providence
This event is free and open to all. Registration is required.
For more information or assistance, email events@unitedwayri.org.