Advancing childhood learning
Eighty percent of learning happens outside the classroom. Unfortunately, families struggling to make ends meet often don't have the time, money, or access to provide these out-of-classroom experiences.
of Rhode Island Pre-K children are in school or early-learning programs
of Black and Latinx fourth graders are proficient readers, compared to 57% of their white classmates
AFTERSCHOOL WAITING LIST
37,471
Rhode Island kids do not have access to afterschool programs
WHAT WE'RE DOING TO ADVANCE CHILDHOOD LEARNING
Advocating for resources to build literacy
United Way of Rhode Island focuses on inspiring children to fall in love with reading and ensuring that all Rhode Island children walk into the classroom with the tools to learn. To accomplish this, we are mobilizing families and other community members to advocate for more resources for communities that serve a disproportionate number of students not reading at their proper grade level.
This year, we will continue to engage youth to brainstorm activities to improve their schools and communities. We will also explore public/private partnerships and funding to increase literacy levels for Rhode Island children.
Advocating for out-of-school time learning
We know that Rhode Islanders are impacted by the environment they live in, and they are impacted by the neighborhoods they live in. We are creating pathways for more youth of color to participate in high quality out-of-school time learning. We are also working to reduce the pathway to prison, using education as a key catalyst.
This year, we'll be campaigning to secure state funding for out-of-school time learning programs, specifically in areas with the greatest access needs. We will invest in and support programs focused on restorative justice practices, empowering young people, and trauma-informed care.
Working towards our Achieve United 2025 Goals
LIVE United 2025: Achieve United
Advancing Childhood Learning
Through our Achieve United pillar, we're working to ensure that all Rhode Island children walk into the classroom with the tools to learn. This includes increasing literacy levels and expanding access to afterschool and summer learning programs.
Goal: Third Grade Reading
Double the 3rd Grade reading proficiency of Rhode Island's Black and Latino Children
Source: RI Kids Count Fact Book
Frequency: Annual
HOW YOU CAN HELP ADVANCE CHILDHOOD LEARNING
Make every hour count for all our kids.
Join the Rhode Island Afterschool Network (RIAN) to stay informed about the issues and learn how you can advocate for more funding for afterschool programs.
Contact your local legislator and let them know you support out-of-school time learning and would like to see it supported in the state budget.
Your contribution to United Way of Rhode Island will help us continue to expand childhood learning.
Five Questions With: Roshni Darnal
Providence Business News
Roshni Darnal is the director of community investments for United Way of Rhode Island... where she manages the organization's strategic direction to address the needs of Rhode Islanders through its grantmaking processes… Darnal spoke with Providence Business News about those grantmaking changes and what it means for the nonprofit community moving forward.
FCARI: Prescription Delivery Services for Seniors
According to the Kaiser Family Foundation, 89% of adults 65 and older take prescription medicine. For seniors who have mobility issues or are unable to leave their homes to go to the pharmacy, using a prescription delivery service is a simple solution.
This resource provides seniors and their caregivers with the top prescription delivery services, information on financial assistance options, and guidance on choosing the best service for their specific needs. Learn more at: www.caring.com/best-prescription-delivery-services/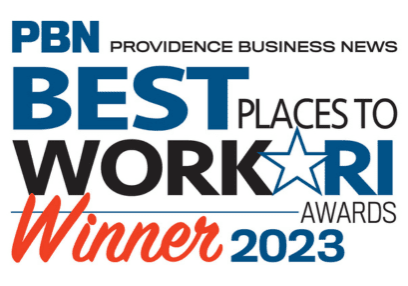 PBN announces 2023 Best Places to Work honorees
United Way of Rhode Island is offering assistance to those age 65 and older and adults with disabilities who need help enrolling in or reviewing their Medicare Part D and Medicare Advantage plans for 2024 coverage. The current open enrollment period ends on Dec. 7 and is the only time at which individuals can make changes.
Sorry, we couldn't find any posts. Please try a different search.