Living United, Putting Community First
LEADERSHIP AND ADMINISTRATION
Cortney Nicolato
President and CEO
I. Lanre Ajakaiye
Chief Development Officer
Millicent Budlong-Springer
Director, Executive Administration
Lynn Corwin
Executive Advisor, Strategic Initiatives
Larry Warner, DrPH
Chief Impact and Equity Officer
Mary Ann Canavan
Chief Finance Officer
Thelmis Martinez
Senior Accounting Administrator, Staff Accountant
Eduardo Rodriguez
Administrator, Finance
Kara Theriault
Accounting Manager, Grants, Payroll, and AP
Anthony Tucciarone
Accounting Manager, Fundraising Internal Audit
Sheri Vincent
Administrator, Staff Account
Karen Alzate
Program Director, Affinity Groups
Jessica Barry
Senior Director, Donor Relations
Sandy Connor
Senior Designer, Marketing and Communications
Carolina Correa
Program Officer, Donor Relations
Rodney Davis
Senior Content Strategist, Marketing and Communications
N'deye Diakite
Administrative Assistant, Corporate Relations
Lori DiMatteo
Coordinator, Volunteer Engagement
Caitlynn Douglas
Program Coordinator, Resource Operations
Judy Dumas
Senior Donor Relations Officer
Ken Facchiano
Senior Program Manager, Andar & Resource Operations
Natali Gomez
Project Manager, Data Quality and Resource Operations
Robert Hancock
Senior Director, Marketing and Communications
Marisa Luse
Program Officer, Strategic Events and Engagement
Paula Manseau
Program Officer, Labor and Corporate Relations
Nieves Morillo
Program Officer, Corporate Relations
Lauren Nance
Program Officer, Corporate Relations
Yazmeen Orozco
Administrative Assistant, Donor Relations
Janice Pothier-Pac
Senior Program Officer, Volunteer Engagement and Volunteer Center Manager
Jennifer Remmes
Director, Resource Operations
Alicia Schubert
Marketing Associate, Marketing and Communications
Monique Vernon
Coordinator, Corporate Relations
COMMUNITY IMPACT AND EQUITY
Kyle Bennett
Senior Director, Policy and Equity
Adama Brown,PhD
Director, Research and Data Analytics
Jennifer Chapman
Senior Data Analyst
Roshni Darnal
Director, Community Investments
Diana Garlington
Administrative Assistant, Policy and Equity, Research and Data Analytics
Marlene Guay
Program Officer, Child Development and 2-Gen Initiatives
Rosilia Guerra
Administrative Assistant, Community Impact and Equity
Seileak Huoth
Project Manager, 211 Data and Resources
Linda Hutchison
Program Officer, Grant Development
Ellijah McLean
Program Officer, Education Policy
Sheyla Montalvo
Program Officer, Housing Initiatives
Ruth Saah
Grants and Program Associate
Zoya Tseytlin
Program Officer, Workforce Development and Economic Mobility
Nancy Wolanski
Executive Director, Grantmakers Council of Rhode Island
Majdollin Aljajeh
Bi-Lingual Community Resource Specialist, 211
Rosemarie Amato
Community Resource Specialist, 211
Cristina Amedeo
Director, Senior and Disability Services
Maryam Attarpour
Program Officer, Family Caregiver Alliance
Sylvia Bernal
Senior Program Officer, MME
Evelyn Cabrera
Options Counselor, MME
Julissa Carmona
Community Resource Specialist, 211
Joe Cournoyer
Program Coordinator, Outreach, 211
Robin Covington
Bi-Lingual Options Counselor, After Hours Crisis Line
Maria Sol Cuesta
MyOptions RI Advisor, Lead Satellite Offices Coordinator, POINT
Minerva Doti
Bi-Lingual Options Counselor, POINT
John Garrahan
Program Coordinator, Outreach, 211
Wendy Heugas
Program Officer, Benefit Enrollment
Jenell Lopez
Community Resource Specialist, POINT
Aura Medina
Program Manager, POINT
Patricia Miller
Program Outcomes, After Hours Options Counselor, POINT
Mariana Moore
MyOptions Lead Advisor and Training, POINT
Jeiza Moniz
Community Resource Specialist, 211
Marleny Perez
Program Officer, Resource and Outreach, POINT
Eileen Reed
Community Resource Specialist, 211
Harper Rhodes
Program Coordinator, Unite RI
Danielli Rodrigues
Bi-Lingual Options Counselor, POINT
Edilia Rosales
Bi-Lingual Certified Community Resource Specialist, 211
Jennifer Ruotolo
Community Resource Specialist, Unite RI
Carla Sabotino
MyOptions Advisor, Training Specialist, POINT
Courtney Smith
Director, 211
Indiana Torres
Community Resource Specialist, 211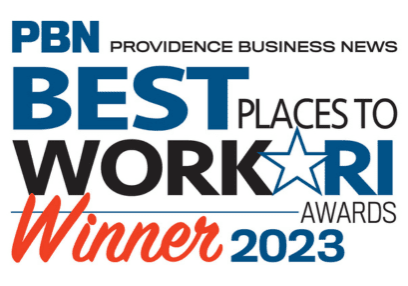 PBN announces 2023 Best Places to Work honorees
Five Qs With: Anthony Botelho
Providence Business News
Anthony Botelho serves as senior vice president of commercial banking and team leader for the commercial and industrial group at The Washington Trust Co. He was recently appointed to lead the bank's commercial lending growth in Connecticut, where the company recently opened a New Haven commercial lending office. Anthony also serves on United Way of Rhode Island's Board of Directors.
Rethinking how one of R.I.'s largest nonprofits can grow
The Boston Globe
In October, [Idrees "Lanre"] Ajakaiye was appointed the new chief development officer at... United Way of Rhode Island where he'll be in charge of helping... United Way achieve its current strategic plan, which outlines the nonprofit's investment of $100 million over five years to help achieve racial equity.
With a focus on achieving the goals of its LIVE UNITED 2025 plan to build racial equity and opportunities for all Rhode Islanders, United Way of Rhode Island is investing $10 million in the work of community organizations over three years. These latest grants have been awarded from United Way's Community Impact Fund and received by… 45 local nonprofits.

Join us at the Rhode Island Convention Center for the area's premier youth and family workforce development and career awareness event.