WELCOME, campaign leaders
As a campaign leader, you've decided to help those in our communities who need it most.
As you speak with your colleagues, remember that you're not simply asking them to donate... you're rallying them to join a united solution. What does that mean? It means working together to invest in proven programs, local nonprofits, and an equitable future. Here are the tools you'll need to run an effective workplace campaign.
Thank you for partnering with us and making a lasting difference.
For more information and resources, contact Jessica Barry at jessica.barry@unitedwayri.org or (401) 444-0640.
Eight steps to a successful united way campaign
1
ESTABLISH SUPPORT
FROM THE TOP
2


SET GOALS AND
TRACK RESULTS
3


RECRUIT YOUR
CAMPAIGN TEAM
5


EDUCATE YOUR
FELLOW EMPLOYEES
6


CONDUCT A LEADERSHIP
GIVING CAMPAIGN
Five Questions With: Roshni Darnal
Providence Business News
Roshni Darnal is the director of community investments for United Way of Rhode Island... where she manages the organization's strategic direction to address the needs of Rhode Islanders through its grantmaking processes… Darnal spoke with Providence Business News about those grantmaking changes and what it means for the nonprofit community moving forward.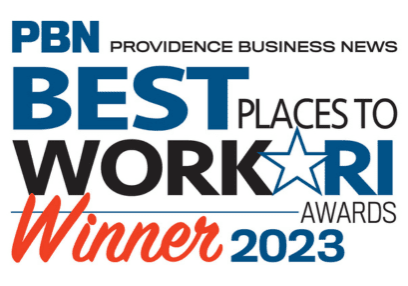 PBN announces 2023 Best Places to Work honorees
Five Qs With: Anthony Botelho
Providence Business News
Anthony Botelho serves as senior vice president of commercial banking and team leader for the commercial and industrial group at The Washington Trust Co. He was recently appointed to lead the bank's commercial lending growth in Connecticut, where the company recently opened a New Haven commercial lending office. Anthony also serves on United Way of Rhode Island's Board of Directors.
With a focus on achieving the goals of its LIVE UNITED 2025 plan to build racial equity and opportunities for all Rhode Islanders, United Way of Rhode Island is investing $10 million in the work of community organizations over three years. These latest grants have been awarded from United Way's Community Impact Fund and received by… 45 local nonprofits.

Join us at the Rhode Island Convention Center for the area's premier youth and family workforce development and career awareness event.