The state's leading companies, nonprofits and unions
The state's leading companies, nonprofits, and unions invest in United Way of Rhode Island to make ours a community where every individual in each community has equal opportunity for justice and prosperity.
Why partner with United Way of Rhode Island
Organizations that partner with United Way: 
Believe that a strong community is important to 

their

 success

.

 

Value

 

active engagement

as

 a 

transformative 

driver of community success

.

Know that

 

attracting and retaining

 top talent is a critical priority

 and that their employees want to work for a company that reflects their values

.

Want to demonstrate to customers their commitment to their community.

 

Value

United Way of Rhode

Island

's

 proven results and vision for future impact.

 
Ready to make an impact? Contact Jessica Barry at jessica.barry@unitedwayri.org to discuss your investment in the community.
We are humbly grateful for the resounding financial and in-kind support that we receive from our institutional partners. Their outstanding generosity enables us to advance our shared goals for the betterment of our community.  
We partner with more than 350 companies and institutions like the ones below. Give us a call today to be part of this movement.
Brown University
Bank Newport
Bank Rhode Island
Citizens Bank
CVS Health
Dimeo Construction Company
Hasbro
Rhode Island AFL-CIO
Teknor Apex
Textron, Inc.
The Washington Trust Company
UPS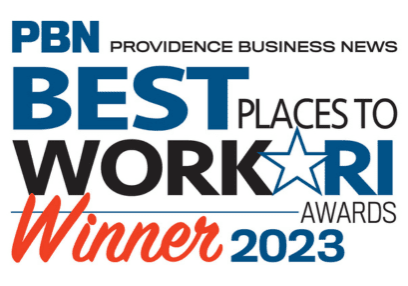 PBN announces 2023 Best Places to Work honorees
Five Qs With: Anthony Botelho
Providence Business News
Anthony Botelho serves as senior vice president of commercial banking and team leader for the commercial and industrial group at The Washington Trust Co. He was recently appointed to lead the bank's commercial lending growth in Connecticut, where the company recently opened a New Haven commercial lending office. Anthony also serves on United Way of Rhode Island's Board of Directors.
Rethinking how one of R.I.'s largest nonprofits can grow
The Boston Globe
In October, [Idrees "Lanre"] Ajakaiye was appointed the new chief development officer at... United Way of Rhode Island where he'll be in charge of helping... United Way achieve its current strategic plan, which outlines the nonprofit's investment of $100 million over five years to help achieve racial equity.
With a focus on achieving the goals of its LIVE UNITED 2025 plan to build racial equity and opportunities for all Rhode Islanders, United Way of Rhode Island is investing $10 million in the work of community organizations over three years. These latest grants have been awarded from United Way's Community Impact Fund and received by… 45 local nonprofits.

Join us at the Rhode Island Convention Center for the area's premier youth and family workforce development and career awareness event.