Every Rhode Islander. one united Way.
United Way of Rhode Island's mission is uniting our community and resources to build racial equity and opportunities for all Rhode Islanders.
United Way's 211 in Rhode Island is the statewide front door to social services. We can connect you and those you care about with food, housing, job training, and much more.
Not sure if we can help? Prefer to search our resource database on your own? Learn more about 211.
Our 10,000+ donors include teachers, union workers, government employees, and corporate staff who give what they can from their paychecks. And each and every one of them is making a difference. Here's why some have pledged to support our mission. (See full list.)
"I am dedicated to giving back to the state, which has given me and my family so much. I love Rhode Island and am committed to the betterment of my state. I want my children to grow up in an even stronger, more equitable Rhode Island."
"The United Way is a 'rock' in Rhode Island, and they have done incredible work for 90+ years. This plan will ensure the state is supported appropriately over the next five years. I and my company would like to be part of that effort to improve Rhode Island for everyone."
Newport partnership for families
"I dream for Rhode Island to be a place where all voices are heard, respected, and honored. I'm so grateful to the United Way for taking the lead to encourage all organizations to make fundamental changes to make our communities better places for all to live."
United Way of Rhode Island provides resources and consultative support to help companies shape and measure the return on their community investment and corporate social responsibility.
We're proud to partner with companies and organizations across the state in support of our mission and their community focus.
Companies partnering with United Way through shared purpose co-create greater value through impact, engagement and reputation.
Workplace giving programs engage employees, build a spirit of teamwork, and increase morale all while making an impact on the community.
uniting with and supporting nonprofits
Do you run a local nonprofit? We want to help. Check out our capacity building resources.
Every $1 makes a difference, because every gift helps someone in Rhode Island.
Get behind what you care about. Share your voice, lend your name, and get involved.
Put your talents to work. Help your community and have fun doing it.
Five Questions With: Roshni Darnal
Providence Business News
Roshni Darnal is the director of community investments for United Way of Rhode Island... where she manages the organization's strategic direction to address the needs of Rhode Islanders through its grantmaking processes… Darnal spoke with Providence Business News about those grantmaking changes and what it means for the nonprofit community moving forward.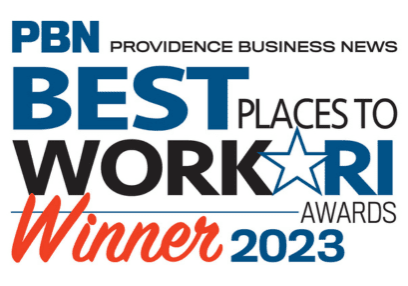 PBN announces 2023 Best Places to Work honorees
Five Qs With: Anthony Botelho
Providence Business News
Anthony Botelho serves as senior vice president of commercial banking and team leader for the commercial and industrial group at The Washington Trust Co. He was recently appointed to lead the bank's commercial lending growth in Connecticut, where the company recently opened a New Haven commercial lending office. Anthony also serves on United Way of Rhode Island's Board of Directors.
United Way of Rhode Island is excited to announce that the Rhode Island Afterschool Network (RIAN) will expand its efforts effective October 1, 2023 with Rhode Island Foundation serving as its fiscal sponsor.
You're invited to join us as we celebrate another momentous year of making history, sharing stories, and honoring those who are making big moves in our small state.
Wednesday, Oct. 18, 2023 | 5:30 – 7:30 p.m.
Farm Fresh Rhode Island, 10 Sims Ave., Providence
This event is free and open to all. Registration is required.
For more information or assistance, email events@unitedwayri.org.