Serve our community. Inspire change. Be a young leader.
The Young Leaders Circle brings the passion and philanthropic power of young professionals together to transform Rhode Island.
Young Leaders Circle provides robust opportunities to connect community-driven millennials who are eager to lead their peers, fundraise, and advocate to improve lives in our community.
A message from the Young Leaders Circle chair
The Young Leaders Circle is the largest networking group in the state for young professionals.  However, what sets it apart from other professional organizations is the focus on philanthropy and community engagement.   
Through our Learn with Leaders program, we have the chance to engage in small groups with these leaders at such major Rhode Island companies as FM Global, CVS, and Citizens Bank.  Additionally, we have worked side-by-side with local leaders to give back to our community through volunteer work, advocacy projects, and fundraising events.  Our volunteer work and philanthropy seeks to address some of the most challenging issues facing Rhode Islanders, including education and housing and food security.
The United Way, and the Young Leaders Circle specifically, have afforded me so many opportunities both personally and professionally, all within the context of giving back to the community.  My favorite event is the annual Night is Young gala, where hundreds of young professionals join together each year to send students to the Summer Learning Program. 
It is together that we will make Rhode Island a great place to live and work for everyone.  I welcome you to join us. 
Jacqueleen Mazick
Chair of the Young Leaders Circle 
Benefits of Young Leaders Circle membership
Grow personally and professionally by meeting a wide range of civic and business leaders through our events and Learn with Leaders series
Learn about issues facing our community and join us in advocating for change
Engaging with others in a meaningful context
Connect with your community through year-round volunteer activities 
Having fun while making a difference
Help host the Night Is Young, one of United Way's largest fundraisers, to support summer learning
Which Young Leaders Circle level is right for you?
Young Leaders Circle Levels and Benefits
Monthly Contribution to United Way of Rhode Island

General
Free
Community Supporter
$25
Community Investor
$50
Professional development with community leaders
Networking with community peers
Social events
Hands-on volunteer opportunities
Pre-event networking opportunities
Invitations to special Young Leaders Circle-only events
Advance access to ticketed events
Invitations to exclusive United Way sneak-peek events
Private table for you and your guests at events
Access to Impact Network events
Young Leaders Circle members who contribute $80 or more per month ($1,000 per year) to United Way of Rhode Island automatically become Impact Network members.
There's no better time than the present to start making a difference.
"*" indicates required fields
Apply to be a part of the Young Leaders Circle Board.
"*" indicates required fields
Already a Young Leaders Circle member?
To keep up to date with all our activities, join our Facebook group.
Five Questions With: Roshni Darnal
Providence Business News
Roshni Darnal is the director of community investments for United Way of Rhode Island... where she manages the organization's strategic direction to address the needs of Rhode Islanders through its grantmaking processes… Darnal spoke with Providence Business News about those grantmaking changes and what it means for the nonprofit community moving forward.
FCARI: Prescription Delivery Services for Seniors
According to the Kaiser Family Foundation, 89% of adults 65 and older take prescription medicine. For seniors who have mobility issues or are unable to leave their homes to go to the pharmacy, using a prescription delivery service is a simple solution.
This resource provides seniors and their caregivers with the top prescription delivery services, information on financial assistance options, and guidance on choosing the best service for their specific needs. Learn more at: www.caring.com/best-prescription-delivery-services/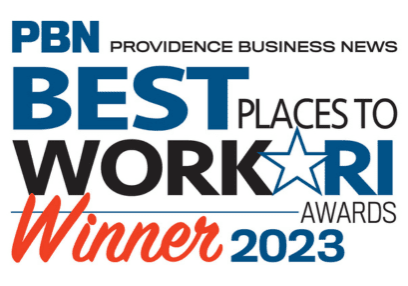 PBN announces 2023 Best Places to Work honorees
United Way of Rhode Island is offering assistance to those age 65 and older and adults with disabilities who need help enrolling in or reviewing their Medicare Part D and Medicare Advantage plans for 2024 coverage. The current open enrollment period ends on Dec. 7 and is the only time at which individuals can make changes.
Sorry, we couldn't find any posts. Please try a different search.