¿Es usted un inquilino que tiene pagos de alquiler atrasados debido al COVID-19?
¿O es un arrendador cuyos inquilinos necesitan ayuda para recuperarse? Si es así, usted podría sacar provecho del Programa de Vivienda conocido como Safe Harbor ("Puerto Seguro").
El Programa de Vivienda Safe Harbor es una iniciativa para evitar el desalojo de viviendas, la cual fue diseñada para ayudar a los arrendadores e inquilinos de Rhode Island a resolver las disputas por alquileres atrasados ​​o por falta de pago, sin tener que pasar por el proceso judicial tradicional.
Si usted es un inquilino o un arrendador, puede presentar su solicitud enviando la Solicitud para Inquilinos o la Solicitud para Arrendadores, las cuales se encuentran en la parte inferior de esta página. Pero primero, siga leyendo para ver si usted califica.
Para los hogares que califican, Safe Harbor puede ayudar con hasta seis meses de atraso en alquileres acumulados a partir del 1 de marzo de 2020.
También pudiera haber servicios legales disponibles para aquellos inquilinos que no cuentan con representación de un abogado.
La ayuda está disponible para los inquilinos con ingresos elegibles que estén pasando por dificultades financieras debido a la emergencia del COVID-19 y que, como resultado, estén en riesgo de ser desalojados de sus viviendas. Los arrendadores pueden iniciar el proceso de solicitud en nombre de los inquilinos que ellos creen que son elegibles.
Para recibir asistencia, los inquilinos deben cumplir con los siguientes criterios:
El hogar debe tener unos ingresos de 80% o menos del Ingreso Mediano del Área, ajustado de acuerdo al número de personas que conforman la familia; y
El hogar debe estar en mora debido a dificultades financieras causadas por la emergencia del COVID-19.
| Límites de 80% de los Ingresos Medianos del Área para el año fiscal 2020 | Barrington, Bristol, Burrillville, Central Falls, Charlestown, Coventry, Cranston, Cumberland, East Greenwich, East Providence, Exeter, Foster, Glocester, Jamestown, Johnston, Lincoln, Little Compton, Narragansett, North Kingstown, North Providence, North Smithfield, Pawtucket, Providence, Richmond, Scituate, Smithfield, South Kingstown, Tiverton, Warren, Warwick, West Greenwich, West Warwick, Woonsocket | Westerly, Hopkinton y New Shoreham | Newport, Portsmouth y Middletown |
| --- | --- | --- | --- |
| 1 persona | $48,750 | $50,050 | $54,950 |
| 2 personas | $55,700 | $57,200 | $62,800 |
| 3 personas | $62,650 | $64,350 | $70,650 |
| 4 personas | $69,600 | $71,500 | $78,500 |
| 5 personas | $75,200 | $77,250 | $84,800 |
| 6 personas | $80,750 | $82,950 | $91,100 |
| 7 personas | $86,350 | $88,700 | $97,350 |
| 8 personas | $91,900 | $94,400 | $103,650 |
Para participar en el Programa de Vivienda Safe Harbor, los arrendadores no necesitan presentar una queja de desalojo contra un inquilino. Sin embargo, si usted ya ha presentado una queja contra un inquilino con quien ahora desea participar en Safe Harbor, el personal del programa trabajará con usted para resolver tanto un acuerdo de pago como la queja que ya ha presentado.
Actualmente no se aceptan solicitudes.
Frequently asked questions
Five Questions With: Roshni Darnal
Providence Business News
Roshni Darnal is the director of community investments for United Way of Rhode Island... where she manages the organization's strategic direction to address the needs of Rhode Islanders through its grantmaking processes… Darnal spoke with Providence Business News about those grantmaking changes and what it means for the nonprofit community moving forward.
FCARI: Prescription Delivery Services for Seniors
According to the Kaiser Family Foundation, 89% of adults 65 and older take prescription medicine. For seniors who have mobility issues or are unable to leave their homes to go to the pharmacy, using a prescription delivery service is a simple solution.
This resource provides seniors and their caregivers with the top prescription delivery services, information on financial assistance options, and guidance on choosing the best service for their specific needs. Learn more at: www.caring.com/best-prescription-delivery-services/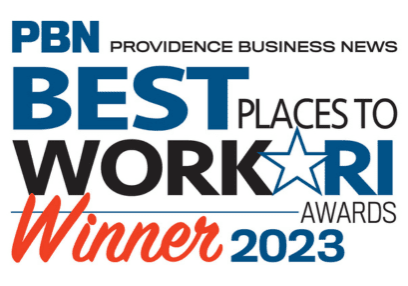 PBN announces 2023 Best Places to Work honorees
United Way of Rhode Island is offering assistance to those age 65 and older and adults with disabilities who need help enrolling in or reviewing their Medicare Part D and Medicare Advantage plans for 2024 coverage. The current open enrollment period ends on Dec. 7 and is the only time at which individuals can make changes.
Sorry, we couldn't find any posts. Please try a different search.